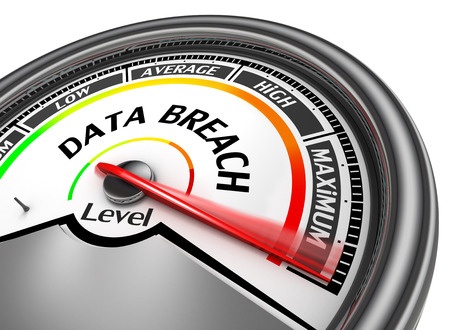 September 18, 2017
What You Can Do If You're Worried About the Equifax Data Breach
You may have heard that Equifax, one of the three major credit reporting bureaus, was recently hit by a cybersecurity attack which has compromised the private credit information of about half of the adults in the United States. Here is some helpful guidance about what you can do to protect yourself.
1) Visit the Equifax website directly for the latest information: https://www.equifaxsecurity2017.com/ At last report, when you visit this site, you can enroll for a free year of Equifax credit monitoring and identity theft protection. The service will include credit monitoring for all three credit bureaus — Equifax, TransUnion and Experian — as well as copies of your Equifax credit report. You can also scan for fraudulent use of your Social Security number on the internet; lock and unlock your Equifax credit report; and obtain identity theft insurance. All these services will be provided free for one year.
2) If your credit card was breached, you can rest assured that consumers are not liable for fraudulent charges on stolen credit cards. Still, you should go online to monitor your statement. If you see a fraudulent charge, report it to your credit card issuer immediately so they can reverse the charge and issue you a new card. Be sure to hold on to your receipts, so you can prove which charges are authorized vs. unauthorized.
3) Debit cards do not automatically have the same fraudulent activity protections as credit cards, and since debit transactions withdraw straight from your bank account, you should pay very careful attention to your debit card account. Call your bank or card issuer and inquire if fraud protection applies. Ask if they recommend issuing you a new debit card. They may suggest you set up "alerts" on your account, so you will receive a notice when a transaction exceeds some threshold amount determined by you. They may also be able to set a password, so that someone who comes into a branch to make a withdrawal from your account has to first present that password. Monitor your debit card statement online, and if you see a fraudulent charge, report it to your debit card issuer immediately.
4) Make sure all your passwords are strong. If you're using your pet's name for a password, now is a good time to change it to something less prone to hacking.
5) Do NOT click on a link from an email or social media message regarding an Equifax data breach. It very likely is a scam.
6) If your credit or debit card was compromised, you will likely hear from your bank or credit card issuer first.
7) Optionally, you can visit go.bbb.org/creditfreeze to implement a credit freeze or fraud alert on your credit reports. A freeze prevents anyone from accessing your credit report or scores, but you cannot be approved for new credit before lifting the freeze. A fraud alert flags your account, but won't prevent you from applying for new credit.
8) Beware of any ad, email, phone call, or social media message pitching a free credit report. AnnualCreditReport.com is the only website authorized by the Federal Trade Commission to offer you a free annual credit report. It's a good practice to check your credit report annually for errors, even when there hasn't been a report of a data breach.
EZ Accounting will continue to keep you in-the-know! For accounting help, call us at 520-318-4912.