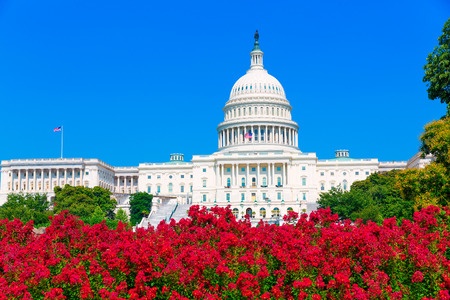 December 12, 2017
What's in the Senate Tax Bill and What's Next?
The Senate recently passed a tax reform bill. Here are some of the key provisions it contains:
For Individuals
The Senate bill changes the rates on taxable income to:
10% (income up to $9,525 for individuals; up to $19,050 for married couples filing jointly)
12% (over $9,525 to $38,700; over $19,050 to $77,400 for couples)
22% (over $38,700 to $70,000; over $77,400 to $140,000 for couples)
24% (over $70,000 to $160,000; over $140,000 to $320,000 for couples)
32% (over $160,000 to $200,000; over $320,000 to $400,000 for couples)
35% (over $200,000 to $500,000; over $400,000 to $1 million for couples)
38.5% (over $500,000; over $1 million for couples)
Eliminates the personal tax exemption of $4,050.
Nearly doubles the standard deduction to $12,000 for single filers and $24,000 for married couples filing jointly.
Eliminates state and income tax deduction.
Caps property tax deduction at $10,000.
Retains mortgage interest as deductible up to a debt cap of $1 million.
Doubles the child tax credit from $1,000 per child to $2,000, but the additional $1,000 is not refundable.
Retains the Alternative Minimum Tax, but it will apply to higher earners.
Allows teachers to deduct $500 of self-purchased supplies rather than $250.
Allows itemizers to deduct medical and dental expenses if they exceed 7.5% of adjusted gross income in 2017 and 2018 (lowered from 10%).
Removes the mandate to buy individual health insurance.
For Businesses
The Senate bill cuts the corporate tax rate to 20% beginning in 2019.
Companies would be required to pay a one-time tax on existing overseas profits (14.5% on cash assets and 7.5% on non-cash assets).
What's next for the tax reform bill?
The House and the Senate each passed their own version of a tax reform bill. They must both pass an identical version before it can be presented to President Trump for his signature.
Need help with tax preparation? Call EZ Accounting at 520-318-4912 or click here for more information.