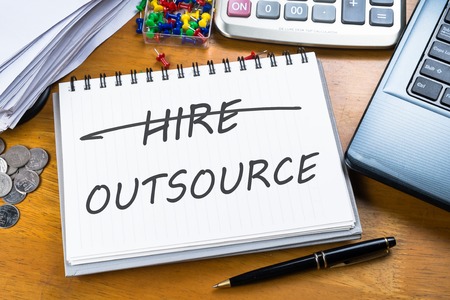 July 18, 2017
The Top 5 Reasons to Outsource Your Accounting
 1) By some estimates, you can save as much as 40% on monthly costs by outsourcing your accounting. This is because you pay only for accounting services and avoid the cost of employee salaries, expensive employee benefits packages, and other ancillary costs.
2) Having a lone bookkeeper can be a problem when he or she gets sick, goes on vacation, or quits. By outsourcing, you can benefit from a larger team that can keep your accounting running without interruption. Critical financial information may also be more readily accessible when you need it.
3) Hiring and letting go of accounting staff each time you have a significant ebb or flow in your business revenue can be time consuming and costly. You may find it easier, cheaper, and faster to scale your accounting needs up and down by outsourcing it.
4) No one can grow your business better than you can. Outsourcing your accounting frees you up to focus on growth.
5)  Accounting software and necessary, ongoing upgrades can be a major expense. Let your outsourced accounting firm absorb that cost, and spend the savings on your next vacation!
Ready to outsource your accounting? Call EZ Accounting today at 520-318-4912.